New Ration Card: Now make Ration Card easily sitting at home, you will get ration for free, apply like this
New Ration Card: Now make Ration Card easily sitting at home, you will get ration for free, apply like this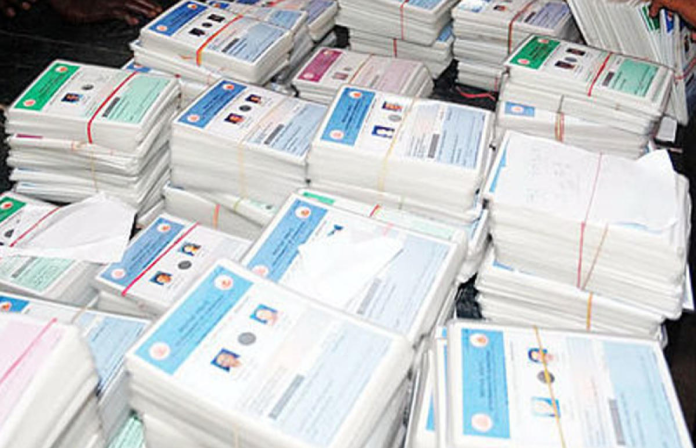 Ration Card Online Registration : If you do not have a ration card and you are facing many problems to get it made. So now you don't need to go anywhere. You will be able to apply online for ration card sitting at home.
In which only the applicant has to pay a fee ranging from Rs 5 to Rs 45 according to different categories. Let us tell you that Ration Card is an important document of your identity, along with it, it is also the most important document to provide free ration to the poor in rising inflation. It is needed to take advantage of the Free Food Scheme being run by the government in the country . You can apply online for this in minutes sitting at home.
The information on the ration card provides an important proof of identity and residence of the citizens, just like the Aadhaar card. Ration card is also used as a proof to get documents like residence certificate, birth certificate, voter ID card made. Along with identification, this card entitles the holder to receive food, fuel or other rations given by the Government of India. Ration cards are issued by every state government to the eligible families there.
How to apply online
If you are a resident of Uttar Pradesh, go to https://fcs.up.gov.in/FoodPortal.aspx website.
Login to the homepage and click on 'NFSA 2013 Application Form'. After this you will have to fill all the information sought.
You will have to upload your documents (Aadhar card, residence certificate, income certificate, passport size photo and bank account information).
Now fill the online ration card fee and click on the submit option. You just have to do this much work for the application.
Fees from 5 to 45 rupees
After the completion of the online process, the information and documents entered by you will be verified by the field officer and after being found correct, your ration card will be issued within a month. For this, the applicant has to pay a fee ranging from Rs 5 to Rs 45 according to different categories. If you are a resident of Bihar instead of Uttar Pradesh, then you will have to go to http://epds.bihar.gov.in/ and apply for your ration card. You can complete the process by selecting the Apply for Online Ration Card option on the portal.
These documents will be needed
Aadhar Card / Voter ID Card
Residential address proof, such as electricity, water, telephone bills
income certificate
Passport size photograph of the applicant
Bank account information (bank statement or passbook)
passport size photo
cast certificate
It is necessary to link Aadhaar with ration card
After the Ration Card is issued, you can take ration for free from the government distribution center through it. If the names of four people are registered in your ration card, then five kg ration will be given per person. It is also necessary to link your Aadhaar with the ration card. That's why you should also have an Aadhaar card.