Indian Govt: No need to give driving test for driving license, know new rules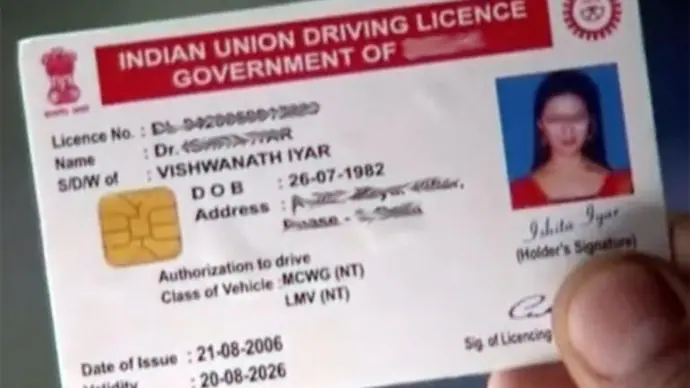 For years, getting a driving license in India for most involved in bribing the officials instead of the real driving test. In fact, an international website claimed that getting an Indian driving license is the easiest in the world. Well, the government will now hand out a driving license even without a driving test.
The new rules allow an individual to get a driving license without visiting the Regional Transport Office. The Union Ministry of Road Transport and Highways now allows obtaining a driving license without giving a test or waiting in a queue at the RTO.
According to the new rules, any reputable driving training institution will allow you to register for a driving license. The applicant will have to go through a minimum driving time and the driving school will offer a certificate of completion of training. The certificate issued by the driving school can be used to get a driving license now.
New rules for driving schools
While these are the rules for the applicants who want a new driving license. The government has also released a new set of rules for the eligible driving schools that can issue such certificates. According to the new rules, the driving schools need to have a minimum of one acre of land for training facilities for two-wheelers, three-wheelers and light motor vehicles. For medium and heavy passenger and cargo vehicles, a minimum of two acres of land is a must for the driving school.
The trainers need to have a 12th-grade passing certificate and should have at least five years of driving experience. The trainer will also need to have a solid understanding of traffic rules and regulations.
The government has recommended a teaching curriculum. The course for operating light motor vehicles is for a maximum time of 4 weeks or 29 hours. The eligible driving schools will offer a two-part curriculum.
Just like flying aeroplanes, the applicant who wants a new driving license must spend 21 hours on the basic roads, rural roads, highways, city roads, parking, reversing and uphill and downhill driving. There are other topics that will be covered in another 8 hours of classes. These topics include road etiquette, road rage, traffic education, understanding the causes of accidents, first aid and extracting maximum fuel efficiency while driving.
The applicants can still get their driving license the conventional way and visit the RTO. Currently, most driving test centres are automated, which has made getting a new license quite a challenge for new applicants.