Government scheme: Really this government scheme money is double, 100000 will become 200000, check all details here 
Government scheme: Really this government scheme money is double, 100000 will become 200000, check all details here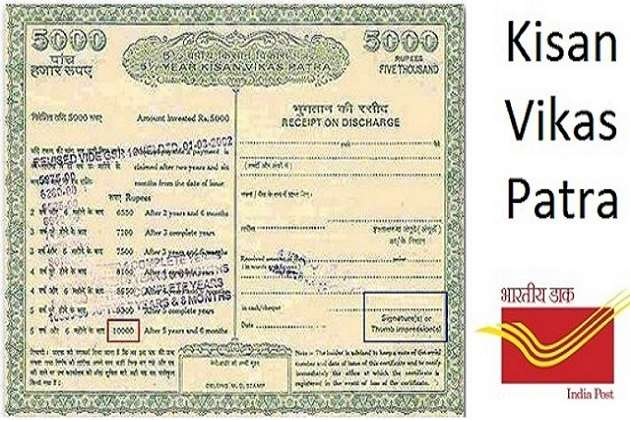 Such a government scheme is run by the Post Office, in which you get the option of doubling the money. The name of this scheme is Kisan Vikas Patra, in which you can make your 1 lakh to 2 lakh and 5 lakh to 10 lakh i.e. your money will be doubled in this government scheme.
In Kisan Vikas Patra, investors get the facility of interest at the rate of 6.9 percent. If you invest in this scheme, then your amount will double in 124 months i.e. 10 years and 4 months.
If you talk about the minimum investment, then you can start with 1000 rupees in this scheme. At the same time, there is no limit on the maximum investment.
You can buy it in multiples of Rs 100. In this scheme, you can buy certificates up to Rs 1000, 2000, 5000, 10000 and 50000. You can buy this certificate from the post office.
If you invest Rs 5 lakh in this scheme as of today, then you will get the benefit of compound interest at the rate of 6.9 per cent per annum, after which your deposit will double in 124 months.
Talking about investing in this scheme, any adult can buy this certificate. Apart from this, a maximum of three adults can invest in a joint account. A minor above the age of 10 years can buy this certificate.
To open this account, you have to go to the post office. Here you need your identity card like Aadhar card, PAN card, Voter ID card, Driving license and Passport. You can open the account single or jointly according to your need.