Gold Prices See A Big Fall Today On 14 September, Check Latest Rates In Your City
On September 14, 2022, the price of gold in India for both 22 and 24 carat fell. As of Wednesday, the price of 10 grams of 24 carat gold in India is Rs 50,680, while 10 grams of 22 carat gold cost Rs 46,420.
Over the past 24 hours, variations in gold prices have been seen in several major Indian cities.
However, on yesterday (13 September 2022) Gold prices fell more than 1% as the dollar jumped after higher-than-expected rise in US inflation cemented bets for aggressive rate hikes from the U.S. Federal Reserve. In India, MCX gold futures fell 1% to near one-month low of ₹50,135 per 10 gram while silver tumbled 1.4% to ₹56,693 per kg.
Today 22 Carat Gold Price Per Gram in India (INR)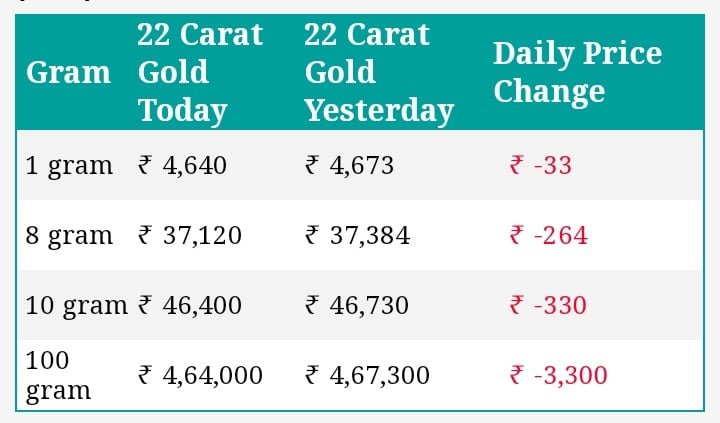 Today 24 Carat Gold Rate Per Gram in India (INR)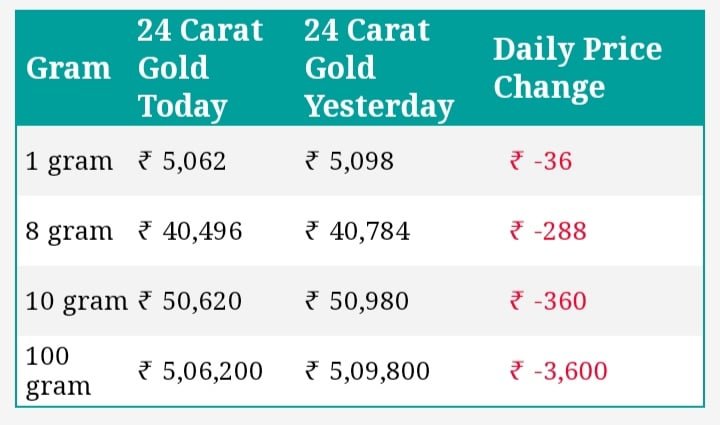 Compare 22K & 24K Gold Rate In Jammu And Kashmir (Today & Yesterday)
The above gold rates are indicative and do not include GST, TCS and other levies. For the exact rates contact your local jeweller.